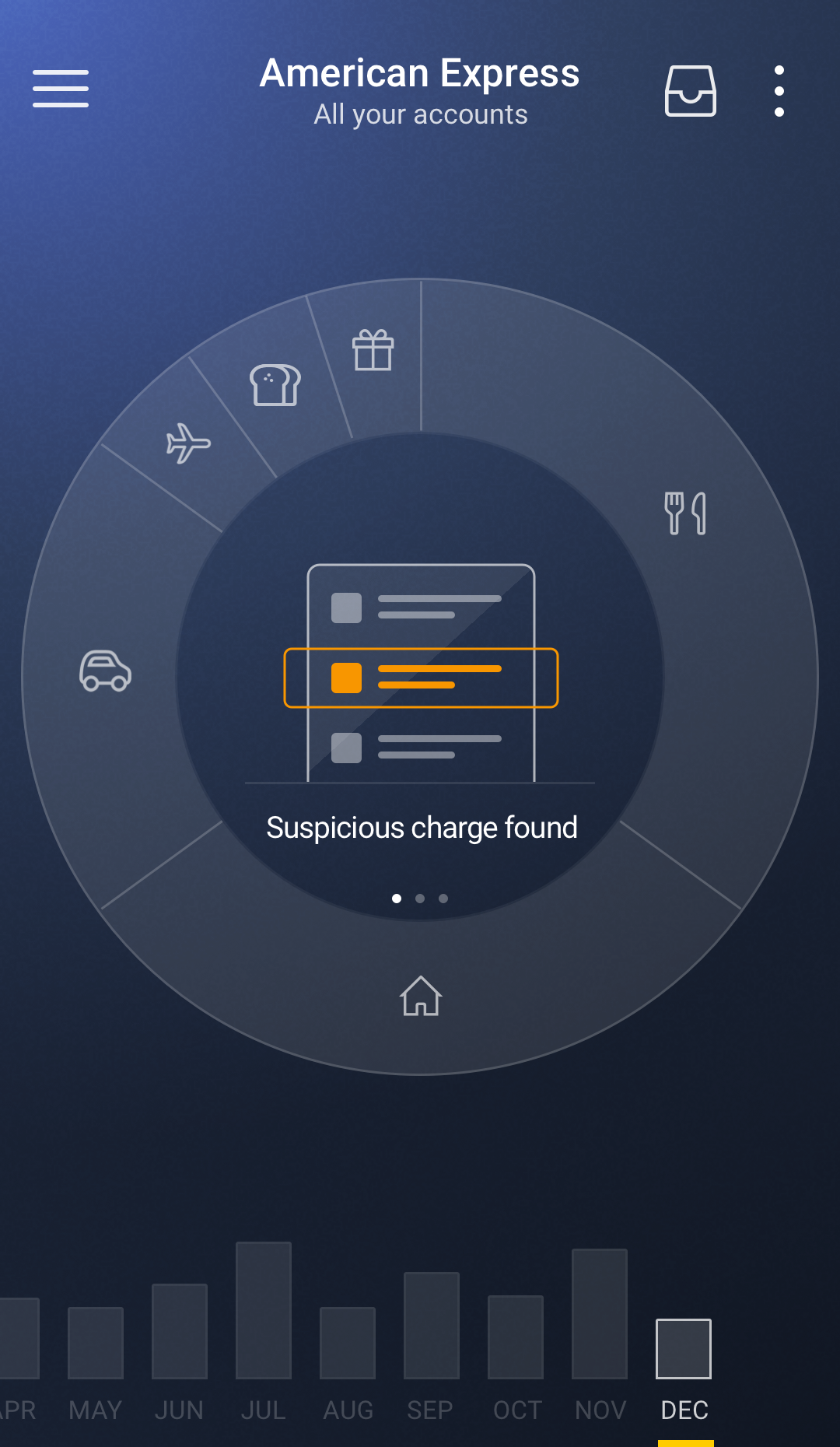 DASHBOARD
Bolder notification of charges to review

As we moved the Inbox icon to the app's top bar, some users missed the badge notifying of new charges and didn't visit their inboxes. To make sure users would be aware of new and suspicious charges found, we replaced the badge with a new slide in the circular display.

Aftermath: we saw a significant increase in visits to Inbox, leading to more users getting to All Clear.